Benifuuki green tea soap how to make
茶 陶 : Tea ceramics
odor
:
The leaves smell amazingly flowery and remind me of my first Darjeeling from over 10 years ago. A sweet scent rises in the preheated mini gaiwan, which is strongly reminiscent of Japanese pastries, which are refined with dried algae. There is a subtle grassy scent in the background. I wouldn't think of a Sencha blindfolded. It is not.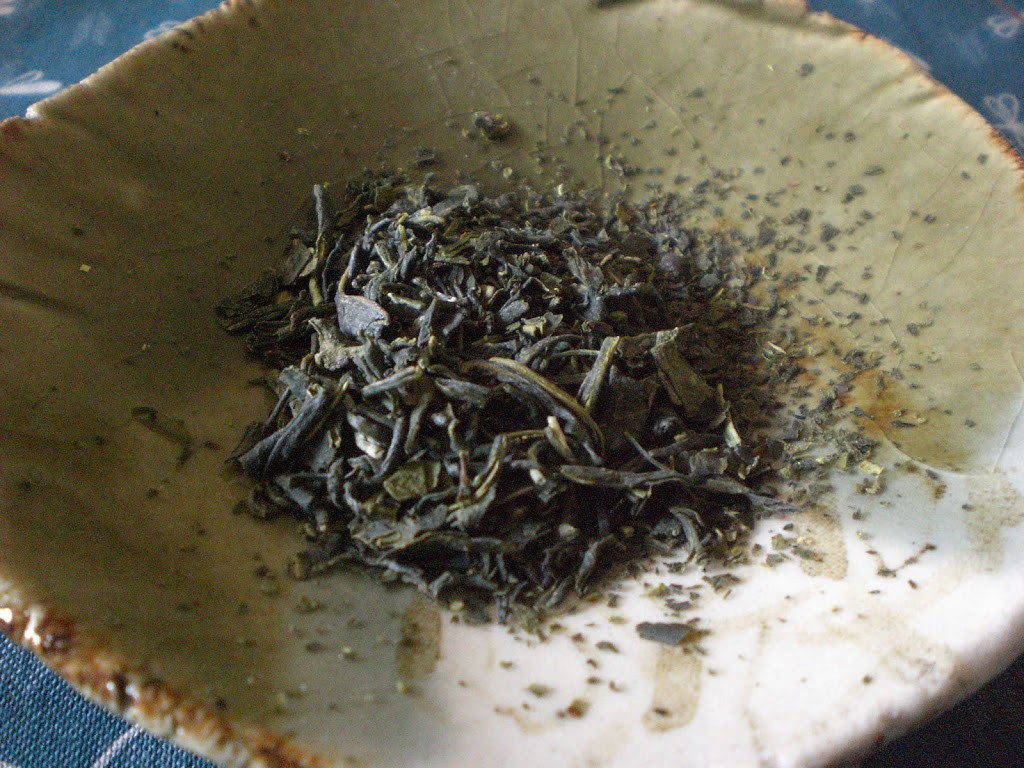 The leaves are slightly curved or crinkled and even at second glance they don't have much in common with Sencha.
preparation:
The dosage is very high at 3g to 60ml. The water temperature is 70 ° C. The brewing time for the first infusion is 90 seconds (!), All others are poured off immediately.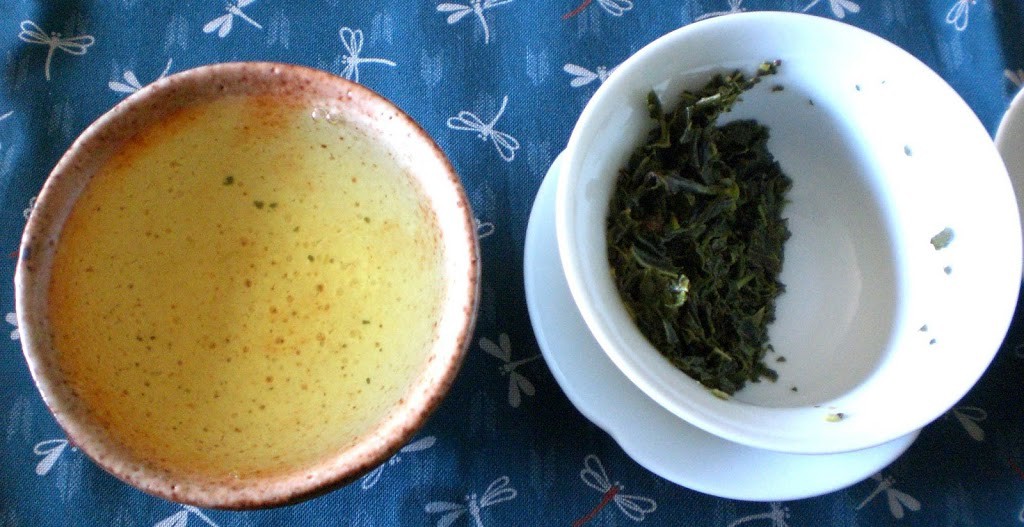 taste:
The tartness moves within the framework of what is (for me) bearable, although I am one of those people who like it a little bit bitter. However, the acid has clearly exceeded this fine limit. I can't help remembering my visit to the Schmidts at the headquarters of the Hamburg tea store. You were just about to taste Assam teas and that of course happened with the typical Teataster method, according to which 2.86g of tea is brewed with 150ml of water for five minutes. I was allowed to slurp along and immediately asked myself how it is possible to draw any conclusions from this broth, which is overwhelming for the stimuli. I really like Assam teas. But prepared normally. So the samples were just bitter, sometimes less bitter, then more bitter ...
Why am I writing this? Teatasters can actually deduce from this broth how the tea will taste when optimally prepared, so they can hide the negative properties and recognize the potential. I couldn't do that, I thought at the time. However, the Benifuuki forces me to take this ability of the teataster to heart and so I try to ignore the negative properties.
So what's left in the cup? Unfortunately, umami wasn't there, actually the tea doesn't taste like a real Japanese at all. Spontaneously I think of a tea sample of a green Yunnan tea from Teegschwendner. The acidity is a bit reminiscent of gooseberries, in the background you can taste some algae. The wet leaves smell a bit of Pilsen beer.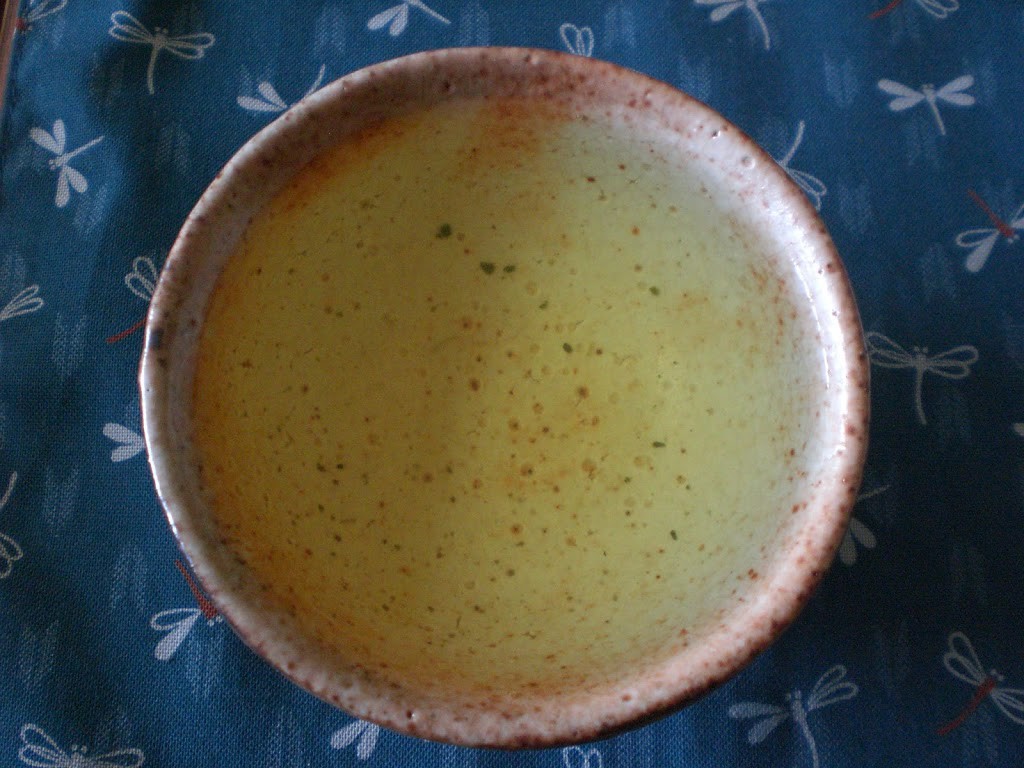 Second infusion
The second infusion is very similar to the first. For a brief moment I feel as though I can taste some vanilla, but as soon as I concentrate on the taste to make myself aware of it, it has cleared again. Is it all just imagination? Interestingly, I can taste the smell of beer that I smelled before, which irritates me a little.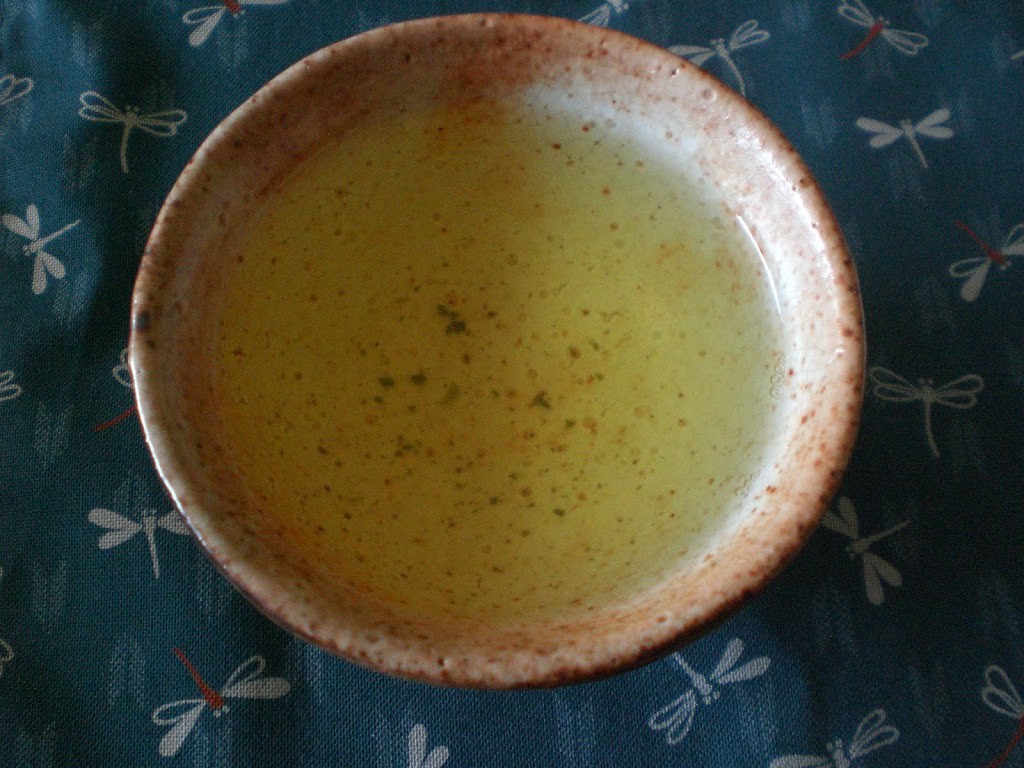 Third infusion
I'll make three more infusions. At first the tea appears sweeter, an infusion later then stronger again. At the end there is an almost relieving sweetness.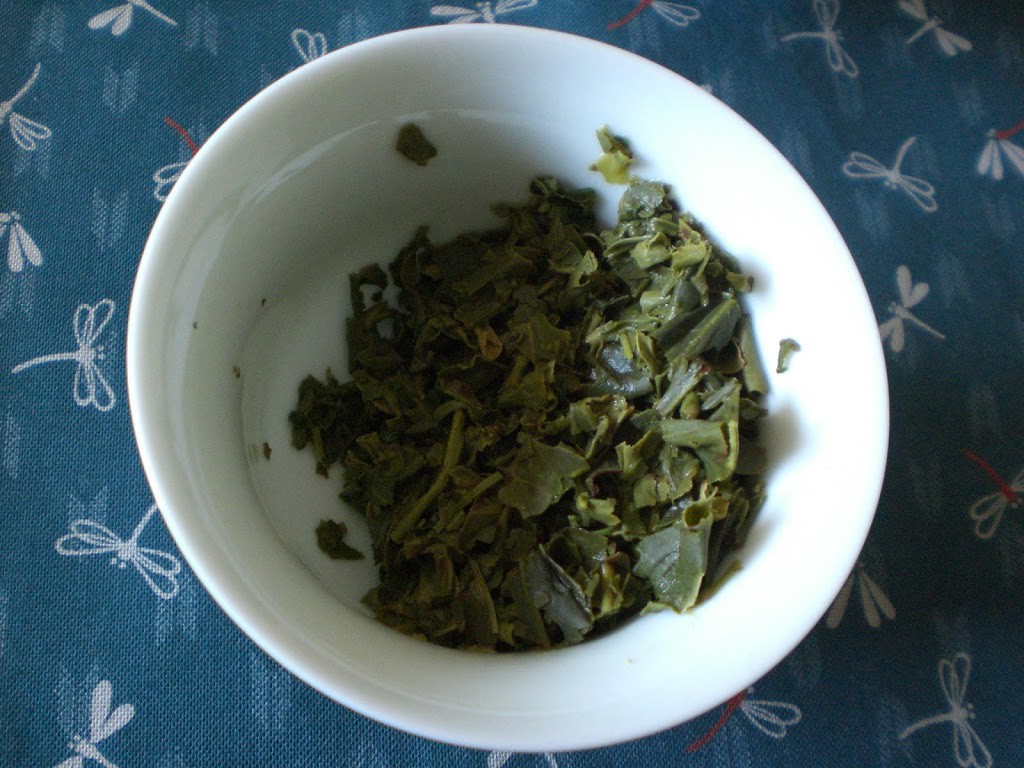 If you look closely, you will discover brownish colored areas, which confirm the oxidation that has already started
Conclusion:
How should I write a conclusion about this experience? It would be interesting to know whether the taste impressions could be confirmed in a preparation worthy of the tea. Otherwise, the only thing left to say is that you should carefully dose or brew this catechin bomb.