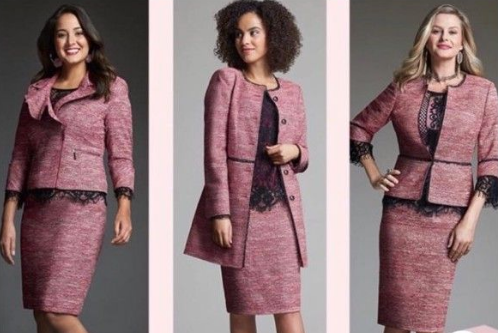 Today's blog is about becoming a director in one month. Over the years there has been a lot of excitement in the Mary Kay world about consultants completing Mary Kay DIQ in 30 days and promoting to sales director level.
So, today I want to dig deeper into this topic because…. well, I believe it is time to talk about it.
Now, it is the dream of every Mary Kay beauty consultant to become a Mary Kay sales director. To become a director, the company usually give you up to 4 months to complete the Mary Kay DIQ qualification requirements. This mean you can complete DIQ as fast as you decide or you can take the entire 4 months.
When it comes to Mary Kay DIQ qualifications and the "One Month Director," I break it into two groups. The two DIQ groups I want to talk about are:
1. DIQ - Seasoned consultants
2. DIQ - Brand new consultants
The first group is comprised of consultants who have been i Mary Kay for much longer - maybe months or years. Anyone in this group can submit their DIQ card to the company and once approved, they can complete DIQ in 30 days.
The second group is comprised of brand new Mary Kay consultants who become directors in 30 days from the time they sign up their Mary Kay agreement.
Impressive! Yes? Well, first you have to give credit where credit is due. To qualify for DIQ in one month is not easy. You have to recruit the number of qualifying team members and complete the required production all within 30 days.
This is where my two cents comes in. I personally do not believe a director or national should push a brand new consultant who just signed up their agreement to become a director in 30 days.
While nothing is wrong in achieving director level in 30 days, I believe a brand new consultants end up missing all the lessons that they should learn as a consultant.
Really a brand new consultant in 30 days have no idea how to share the business opportunity, host skin care classes and facials let alone lead a group of other new people.
As a director, you have your own unit and you are expected to provide them with the necessary Mary Kay training in order for them to be successful in the business.
Now, if you ONLY have been in the business for 30 days, how in the world do you teach someone else how to become successful. You would have to rely on your Sr. Sales director or your national to provide them with all the training they need. And how many of you know this does not always work?
Your senior director and national have their own businesses and units to work with. So there is only too much they can do for you and your new team as much as they would want to help.
If you take a really hard look at your business or your new unit, you most likely do not have a unit of entrepreneurs. You have family and friends and a bunch of personal users.
Remember all those people you begged to join to help you finish DIQ and they agreed to place a minimum order? Yes, the numbers don't lie. A few of them could turn out to be good, but these are very rare. You cannot build a business based on this. You have to do it by the rule not exceptions.
And how many Mary Kay customers do you have in 30 days by the time you become a Mary Kay director? Probably no more than 24. Same number of people you have now recruited to start their own business.
So, how then do you teach them to build a solid rock customer base in order for them to make money and for you to build a strong unit?
Once again I am not saying it cannot be done but numbers never lie. Call the company and have them give you statistics of all new consultants who became directors in 30 days from the time they signed their agreement. See how many of them are still directors today.
I think it is good for a brand new Mary Kay consultant to take at least 3 months to learn the business. No, you do not need a year to understand how to build a Mary Kay business but I do think a 90 days foundation plan is a good place to start. This way, you will be well grounded when you decide to go DIQ whether you do it in one month or 4 months.
When you can take a couple of months or so to learn, you will be good at your skin care classes, facials, business opportunity presentations, improved business marketing skills and more important, you will be ready to duplicate the same skills once you have a team or unit. Now, that is just my opinion.
For the second group, I am all for One Month DIQ Qualification as long as you have your Mary Kay marketing skills in place. These are skills that you apply to add customers and recruit qualified entrepreneurs into your business. There is no reason to wait for months or years to become a sales director.
If you have been in Mary Kay for six months or more, chances are you are lacking the skills required to build a strong customer base and to recruit others in your Mary Kay business.
There is no other explanation why you are not a director unless you are a procrastinator. I like to believe my blog readers are not. Honestly in just about everyone I have talked to, it is mainly poor marketing skills due to lack of proper training.
What you want to do is study your Mary Kay Advanced brochure from cover to cover. Understand exactly what the DIQ Qualification section requires you to do. Then develop a plan of action which will be your road map to follow for the next 30 to 90 days.
Now, let me just say if your plan is to go out there and do more of what you did that produced ZERO results, you will be wasting your time and you will end up failing at it miserably.
In order for you to see change, you have to change! If you need to make more money and help a lot more women this year, then you need to change the focus of your business. Why? Because doing the same thing and expecting different results is the definition of insanity.
If you go out and recruit your entire extended family, you probably will be a director in a month or four but chances are you will lose your directorship / unit soon.
It is all exciting when you are counting 24 active people. But if you are true to yourself, if you analyze the 24 people then those numbers can quickly be very scaring. Why? Reality hits home that you do not have a unit. You have a team of family and friends.
You cannot begin your way to directorship! Nobody is interested in helping you or your director. People are interested in your helping them make money in Mary Kay. So, my advise is be real with yourself and start all over. Focus on balancing your business by building both customers and team.
In case you have not seen it, I am giving you access to a system that automates the entire sales and recruiting process for you and as long as you follow the simple instructions in the member area, this will consistently add new customers, and new team members for you on an autopilot.
If you are fed up of spending countless hours and so much money on marketing methods that have kept you stuck, and you are ready to step into DIQ and finish strong, you now have an option to make a change.
If you are sick and tired of being a broke Mary Kay consultant or director, this is your opportunity. Before you skip out just imagine how your business will change by the end of the year if you take action right now.
Take a really hard look at your business and decide what it is that you really want out of it because you will need to make a choice.
You either do what it takes to be successful or you don't. There is no middle ground. You won't have your cake and eat it too! The biggest challenge most Mary Kay consultants and directors have to overcome is getting out of their own way and their own self limiting belief systems.
I don't know what you need to overcome today, but I do know that if you want it bad enough, you can follow your dream through hell. If you are interested in my 90 days Consultant to Pink Cadillac Director training then join our Pink Cadillac Members Only Training. Can you afford this training? mmmm…. let's try again ... Can you afford to miss it?
If you are NOT interested in this type of training it is ok too. Not everybody is ready to step out of the box and leave behind frustrating marketing methods that have kept them stuck for months or years.
Join the Pink Cadillac Members Only Training Here.