Nalapani Chowk Dehradun Card
MDDA to speed up cremation ground makeover
MDDA to speed up cremation ground makeover
This story is from January 4, 2015
FacebookTwitterLinkedinEMail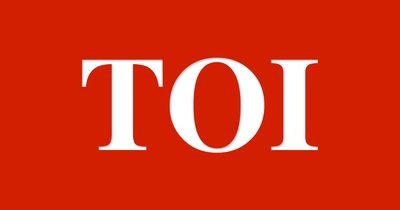 DEHRADUN: After being pulled up by CM Harish Rawat over shoddy conditions of cremation grounds, MDDA has now drawn up a major plan to revamp two of them with immediate effect.
The revamp plan was not in the larger scheme of things but it was triggered on Saturday, when Rawat attended the funeral of M Nagarajan father of Uttarakhand chief secretary, N Ravishankar. The funeral was held in Lakhi Bagh cremation ground. He was furious to see the lack of basic facilities like sitting arrangement and sheds in the cremation ground. It is learned that he immediately directed MDDA to spruce up all cremation grounds in the city.
Dehradun has four major cremation grounds located in Cantt, Lakhi Bagh, Nalapani Chowk and Chandrabani which doesn't get any aid from the state government and is handled by local trusts.
MDDA has now been entrusted with the task of beautification of two cremation grounds located near Nalapani Chowk and Lakhi Bagh. A fund of Rs 12 lakh has been sanctioned for Lakhi Bagh cremation ground. "Measurement of the site and the possible designs have been taken and the work will soon be started as per the directions of the CM," said Banshidhar Tiwari, secretary of MDDA. As per the tentative plan, MDDA will provide shaded-sitting arrangements, high-mast-lights and plant flowers around boundary walls and tracks inside the cremation ground.
"The cremation grounds do not have any facilities that are offered by the state government in other states. Basic amenities like cleanliness, maintenance works and routine facilities are not given here by state government voluntarily, "said, Acharya Vipin Joshi, head priest, Mata Vaishno Devi Guffa Mandir Tapkeshwar.
Although the state government offers support like flowering and sitting arrangements for the cremation grounds, this doesn't suffice the needs of cremation ground.
Meanwhile, neither DMC nor MDDA, has accepted that cremation grounds come under their jurisdiction for revamping and maintenance. When TOI approached them, the top brass of both the departments denied any responsibility towards cremation grounds.
However, the CM had assigned MDDA with beautification works of cremation ground near Nalapani Chowk and delegated funds worth rupees 80 lakh for the same four months ago.
Similar story folders
Related items
Story Folder Log 04-01-2015 20:53 The package "04 cremation TOIDelhiBS 05-01-2015 Dehradun / 1 - City TOIMEP03" has been created. 04-01-2015 20:19 Story folder "04 cremation" has been created. 04-01-2015 20:19 The planning date has been set to 04-01-2015.

FacebookTwitterLinkedinEMail