Dr. Douglas Graham, how old is Adele
About The FoodnSport Team
Dr. Graham
Dr. Douglas Graham, a lifetime athlete and raw fooder since 1978, is an advisor to world-class and motivated athletes and trainers from around the globe. He has worked professionally with top performers from almost every sport and every field of entertainment, including such notables as tennis legend Martina Navratilova, NBA pro basketball players Ronnie Grandison and Michael Porter Jr., track Olympic sprinter Doug Dickinson, pro women's soccer player Callie Withers , championship bodybuilder Kenneth G. Williams, Chicken Soup for the Soul coauthor Mark Victor Hansen, and actress Demi Moore.
As owner of a fasting retreat in the Florida Keys for ten years, Dr. Graham personally supervised thousands of fasts. He was in private practice as a chiropractor for twenty years, before retiring to focus on his writing and speaking.
Dr. Graham is the author of many books on health and raw food including The 80/10/10 Diet, The High Energy Diet Recipe Guide, Nutrition and Athletic Performance, Grain Damage, Prevention and Care of Athletic Injuries, and his latest, Perpetual Health 365. He has shared his strategies for success with audiences at more than 4,000 presentations worldwide. Recognized as one of the fathers of the modern raw movement, Dr. Graham is the only lecturer to have attended and given keynote presentations at all of the major raw events in the world for each of the last eight years.
Dr. Graham has served on the board of governors of the International Association of Professional Natural Hygienists and the board of directors of the American Natural Hygiene Society. He is on the board of advisors of Voice for a Viable Future, Living Light Films, Vegetarian Union of North America, and EarthSave International and serves as nutrition advisor for the magazine Exercise, For Men Only. Dr. Graham is the raw foods and fitness advisor for The801010Forum.com. He taught the Health Educator program at the Hippocrates Institute, served as the "source authority" for Harmonious Living, and authors a column for the magazines Get Fresh! other Vibrance (previously known as Living Nutrition).
Dr. Graham is the creator of "Simply Delicious" cuisine and director of Health and Fitness Week, which provides Olympic-class training and nutrition for people of all fitness levels in beautiful settings around the world. He will inspire, motivate, educate, and entertain you like no one else in the health movement can.
---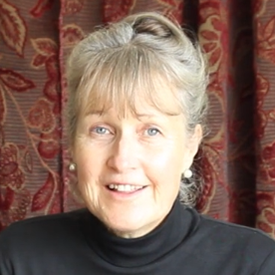 Prof. Rozalind Graham
Rozalind is a mother, professor in Applied Nutrition, dance and fitness instructor and renowned Natural Hygiene teacher.
She has been eating and teaching raw food for more than half of her life. Among her specialties is the emotional aspect of living, eating disorders and the proper nurturing of children.
She is the author of the book "Stay fit after 50" and a 2-disc set "Nurturing Peace", with lectures about raw parenting and cultivating inner peace.
---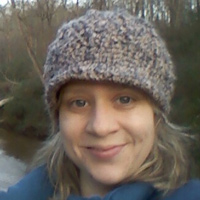 Karen R.
Karen R. has worked for Dr. Graham since 2010 in a variety of capacities. As our office manager she handles product inventory, sales, and most customer service inquiries. Karen is Dr. Graham's personal assistant additionally helping manage the FoodnSport Team and their projects. Her background in banking, legal administration, and customer service in addition to a varied and robust personal life experience enable her excellence at her duties. The FoodnSport Team is a virtual office, which allows Karen to enjoy working from home while also caring for her young son.
---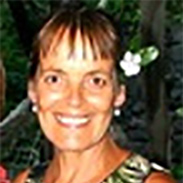 Barb
Barb has been with Foodnsport since early 2010. She lives in an intentional 80/10/10 community on the Big Island of Hawaii. She grows and enjoys tropical fruit when she's not answering your queries and helping you make your travel plans when you register for a Foodnsport retreat. Barb is your go to person for anything you need before arrival at a retreat. She loves helping in whatever way you need help to ensure you are well prepared for and have an awesome retreat!
---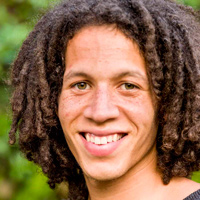 Kevin Cosmo
Kevin has been with FoodnSport since 2011. He started as a volunteer working towards his internship in Costa Rica. His main role is as videographer. His most valued trait isn't his artistic skill set as much as the energy and enthusiasm he brings to all the projects he has had a part. FoodnSport looks forward to more content and beautiful video material from Kevin.
---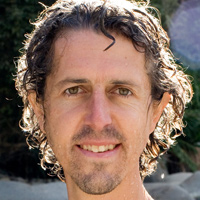 Grant Campbell
Grant's role includes coordinating the 80/10/10 Certified Lifestyle Coach Program, or CLC Program for short, as well as managing more than a dozen translations of The 80/10/10 Diet. Also known as Raw Aussie Athlete, since moving on from his 15-year full time corporate job at IBM, Grant has been promoting better health through the 80/10/10 raw vegan diet lifestyle. Grant has been Vegan since 1999, and 80/10/10 Raw Vegan since 2005 after listening to Dr. Graham's Perfect Health Program.
Grant directs the CLC students at each of the Foodnsport retreats in the US each Sept, and in Costa Rica each winter. He also runs his own annual retreats in Thailand and Australia. As an extreme endurance athlete, Grant has participated in over 50 ultra running events from 50km to 140 miles consistently improving his results every year.
---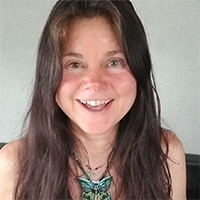 Janie Gardener
Janie Gardener's background in areas such as business, Natural Hygiene, the 80/10/10 lifestyle, photography, computer programming, web development, fine arts, crafts, and graphic arts, in a variety of media and platforms, has allowed her to step in and work with us as a consultant as needed since 2005. She has also been a regular at our Washington State retreat events attending and / or working at our as our Ambiance Fairy, and other areas of responsibility there as needed.
Also known as Jungle Janie, she first started eating a vegetarian diet in college in 1984, and transitioned into a vegan diet within a year. Janie has been practicing a natural hygienic lifestyle since mid-1980's, and 80/10/10 since June 2002. Her story as of the first printing of The 80/10/10 Diet is in the appendix. Until September 2017, she had been living on the "Garden Island" of Kauai for over 24 years, where, between working with us and other clients, she was focused on a long-term goal of an organic Permaculture agro-forestry homesteading off- grid lifestyle. She and Darrel have been traveling the US Mainland since our 2017 retreats and will be at the 2019 retreats as well.