Cgewho Hyderabad Phase 3 Address Machine
Long wait for Kendriya Vihar beneficiaries
Long wait for Kendriya Vihar beneficiaries
This story is from November 16, 2010
FacebookTwitterLinkedinEMail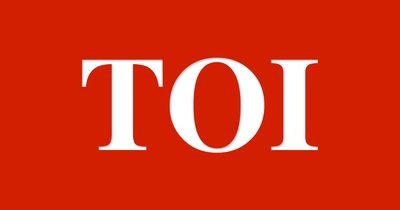 HYDERABAD: The Kendriya Vihar housing project being taken up by the Central Government Employees Welfare Housing Organization (CGEWHO) at Hydershakote near Golconda is moving at a snail's pace. Though the project was started four years ago, till now only 50 per cent works have been completed.
With undue delay in completion of the project, the allottees, for no fault of theirs, have to cough up nearly 40 per cent extra for their flats. The CGEWHO had revised the prices of flats twice in the last three years, with cost escalation between 26 and 40 per cent than the original unit price.
The CGEWHO had proposed to construct 380 flats for central and state government employees by dividing them into four categories Type A (20 flats), Type B (108), Type C (108) and Type D (144).
In April 2007, the erstwhile Hyderabad Urban Development Authority (Huda) had approved the plan for basement + stilt + 9 floors buildings in case of B, C and D category blocks and stilt + four floors for type-A flats.
"The project was supposed to be completed within 30 months, but even after three years works are still on. Civil works began only in early 2008. Officials recently fixed December 2010 as deadline, but it appears, the project will be completed only after a year, "V Narayana Rao, general secretary of CGEWHO Phase III (Hyderabad) Allottees Welfare Association, said.
When the project was announced, the prices of flats were fixed as Rs 6.82 lakh for type A, Rs 10.45 lakh for B, Rs 13.75 lakh for C and Rs 16.50 lakh for type D flats.
After the second revision, the prices went up to Rs 8.63 lakh (A), Rs 15.02 lakh (B), Rs 19.10 lakh (C) and Rs 22.54 lakh (D). "Some allottees are retired employees of central and state government and have paid their retirement benefits to the housing project. We are now in a dilemma whether the project will be completed or not," K Sriram, executive committee member of the allottees association, said .
Officials said the project could not be started as per the schedule as there was an injunction from the district court on a petition by the owner of a neighboring plot. The stay was vacated by the High Court and works subsequently started in January 2008.
"If the project had started as per the original plan, the construction should have been completed by December 2009. There was abnormal delay in the construction as the plot is in a rocky terrain and due to disturbances like the Telangana movement," an officer in -charge of the Hyderabad project said.
FacebookTwitterLinkedinEMail