The books by Linda Howard [Linda S. Howington] in the correct order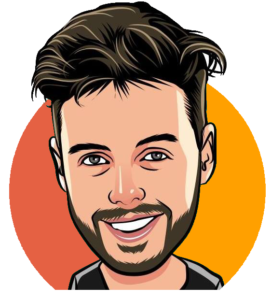 My book recommendation: The doppelganger.
Linda Howard's doppelganger is a screwball crime comedy from 2008. Screwball comedies are characterized by funny and contrasting characters. The main character plays Blair Mallory, a blonde who turns the heads of all men. One evening after visiting the gym, she witnessed a murder in the parking lot. The murdered woman looks very similar to her - a doppelganger. Together with the policeman Wyatt, the search for the perpetrator begins. Mallory has long had an eye on Wyatt, but initially he is immune to the beautiful blonde's southern charm. The witty and comical dialogues between the two completely different protagonists characterize this crime comedy and promise great reading fun.
Linda Howard: orders of books>>
Western Ladies - all books in the correct order >>
Information about the series at a glance: Author: Linda Howard, 3 books in total, last published: 1992
MacKenzie Saga - all books in correct order >>
Information about the series at a glance: Author: Linda Howard, 11 books in total, last published: 2000
Cannon Families - all books in correct order >>
Information about the series at a glance: Author: Linda Howard, 2 books in total, last published: 1994
Raintree - all books in correct order >>
Information about the series at a glance: Author: Linda Howard, 3 books in total, last published: 2007
Spencer Nyle Co - all books in correct order >>
Information about the series at a glance: Author: Linda Howard, 3 books in total, last published: 1987
Kell Sabin - all books in the correct order >>
Information about the series at a glance: Author: Linda Howard, 4 books in total, last published: 1988
John Medina - all books in correct order >>
Information about the series at a glance: Author: Linda Howard, 3 books in total, last published: 2004
Blair Mallory - all books in correct order >>
Information about the series at a glance: Author: Linda Howard, 2 books in total, last published: 2005
More information / content about the author>>

By loading the video, you accept the YouTube privacy policy.
Sources used:
https://de.wikipedia.org/wiki/Linda_Howard_(Schriftstellerin)