WhatsApp games numbers 1-100
WhatsApp game 1 to 100 solution and template
WhatsApp game 1 to 100 solution template to copy. WhatsApp games are considered a popular pastime by teenagers. The games are free, do not require an app and often have slightly sexual themes, which of course the youngsters particularly like
WhatsApp and related games have often been a topic on AppGamers. Due to the widespread use of games and their dangers, we're going to go back to the topic today. For the most famous game, we also show the answers and solutions as well as a game template to copy.
WhatsApp game 1 to 100 solution
The WhatsApp game "Pick a number from 1-100" is one of the most popular representatives of the genre. It starts with the message: "Pick a number from 1-100 and send it to me. Be spontaneous and join in, but then you MUST actually fulfill your task - without excuses! ".
That sounds interesting and simple, so nothing really stands in the way of the game. Depending on which number the other player chooses, he is sent the corresponding task. The joke - and with it the danger - is that the recipient just doesn't know which task he or she has just decided on.
WhatsApp game 1 to 100 template
In this way, the game becomes a kind of "truth or dare" game in which participants may have to do things that they really don't want. Other players can be embarrassed by requests for intimate photos or statements. To avoid this, we now show all the tasks and answers.
It should be noted that there are numerous different versions of the WhatsApp game 1 to 100. We introduce two more representatives in this article and in this post. Another note to WhatsApp players: Nobody can be forced to send intimate pictures. If you don't want that, you shouldn't do it under any circumstances.
1 Your new WhatsApp status: I love (my name)
2 What is your favorite color
3 How much am I worth to you in percent?
4 What have you always wanted to do with me?
5 call me now!
6 Take a picture of yourself and send it to me now.
7 What were your first thoughts when we met?
8 What are you thinking about right now?
9 Dance to DJ Bobo and send me a video of it.
10 I am thinking of 3 tasks. You have to do it today.
11 blue or green?
12 What's your favorite food?
13 What's your favorite movie?
14 Who is your most important person?
15 Send me one of your contacts.
16 Send me a funny video.
17 I'll help you with one of your problems.
18 Send me a photo of you - shirtless.
19 Baby I want a hug!
20 Your new Facebook status: I'm going to abseil!
21 Who do you like most in your class?
22 The next time we meet, you'll have to hug me.
23 Send me a funny voice message.
24 How do you like my picture?
25 Who is your best friend?
26 Ignore WhatsApp messages from your friends for 5 hours.
27 What would you do with 1 million euros?
28 Describe me in three words.
29 Let's go party together.
30 Now change your status for 24 hours in xyz.
31 Now you have to do something for me.
32 Your most sociable evening, when was it?
33 When did you first have it?
34 What would you do differently in your life?
35 Which actor do you like best?
36 Your favorite song?
37 Write to me in 30 minutes today that you like me.
38 Do you play a sport?
39 Paste this message into your WhatsApp status.
40 Laugh really loud and crazy - with video as proof.
41 Send me a picture of your foot.
42 What do you want to achieve in your life?
43 You are in a relationship with me on Facebook for 24 hours.
44 Who do you sometimes dream of?
45 Tell me how pretty you think I am.
46 Tell me a secret.
47 surprise. You do not have to do anything.
48 Write my date of birth. If wrong, I have a new question.
49 Tell me your favorite meal.
50 Who would you like to sleep with?
51 Kiss a glass and send me the picture.
52 Write in your status that you want to bed with me.
53 How much am I worth to you from 1 to 10? 10 is the maximum.
54 Tell me about your day.
55 Scream through the house with a voice message to me.
56 Send this WhatsApp game 1-100 to 10 of your contacts.
57 What would you do if you were a tiger?
58 Your favorite animal?
59 What are your favorite hobbies?
60 Let's meet, now!
61 Open a WhatsApp group "I'm pregnant!"
62 Your favorite cocktail?
63 Work or school - which is cooler?
64 How did you meet me?
65 Send me an erotic picture of you.
66 Next time I'll get a kiss from you.
67 Nothing.
68 Lucky, nothing again.
69 Write a status post about me on Facebook.
70 Start a Facebook group with 10 people you don't know.
71 Create a Facebook fan page with you as a profile picture.
72 Let's go for a chic dinner.
73 You gotta take me out for a beer.
74 You're buying me an ice cream.
75 Your next lunch: on the floor!
76 Ignore me for a day.
77 Be extremely friendly to one of your contacts.
78 Make a video of yourself only in your underwear and socks.
79 We're playing a game.
80 Now go for a walk around the block.
81 Today you just call me honey.
82 Until the end of the week, you have to be walking around in sunglasses.
83 Send me a picture of your outfit today.
84 Send me the picture that you took last.
85 What would you do me 50 cents in front of me?
86 Rate my appearance in percent.
87 Call me now and tell me how much you like me.
88 Have you ever been to Turkey?
89 Have you ever eaten a banana with Nutella?
90 Would you go into the box with me?
91 How tall are you?
92 Pick another number.
93 How many partners have you had?
94 A picture of me will adorn your profile for a week from now.
95 Write a short text about me.
96 Send me a voice message with a confession of love from you.
97 Save me as "baby" on your phone.
98 What are you wearing right now?
99 Post on my wall: Sweeetyyyy.
100 Tell me your most embarrassing story.
PS: Are you on Facebook? Then become a fan of our Facebook page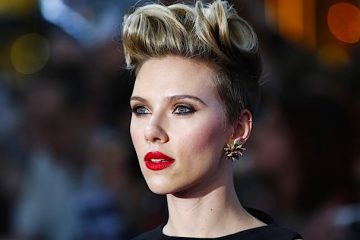 Guide to services apps and games
Tips, tricks and assistance: The following link will give you free assistance every day | to open
Editorial rating
WhatsApp games are popular and lots of fun. They're also free, which is of course even better. Still, the games can be dangerous. Hence the hint again that nobody has to fulfill the "tasks". So there is no need to send intimate pictures.
Editor's rating – 90%