Aeryn gillern what happened to jimmy
Aeryn Gillern missing person case
Aeryn Gillern missing person case
09/23/2015 at 8:41 PM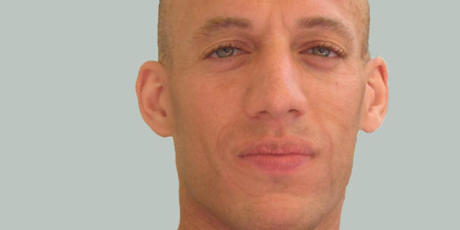 Surprisingly, there was a small article about aeryn in the free käseblatt "heute" today.
a photo of aeryn was morphed, it was digitally aged.
the photo is pending on the contribution
Report
Report
Aeryn Gillern missing person case
December 20th, 2015 at 11:51 pm



Report
Aeryn Gillern missing person case
March 13, 2016 at 11:33 pm
On November 3rd, 2015, Joseph Gepp and I met with the Cold Case Team. Present was Elisabeth Holzer, whom we met with last year, and Mr. Kurt Linzer, the head of the team. Although Joseph had contact with him prior, this was my first meeting with Mr. Linzer. The other members of the team were also present.
We saw the case file that they have compiled, which now includes over 50 interviews that they have conducted over the past year. They also shared some images, and information regarding their search of the Danube Canal in May 2015.
Although we still have no answers, both Joseph and I walked away from the meeting feeling very confidant that they are totally committed to Aeryn's case.
The meeting with them last year was good, but highly emotional for me, as it was the first time meeting with the Cold Case Squad. I didn't know what to expect and feared the same treatment I had received from previous police meetings. But they proved me wrong.
This meeting I was more settled, and was able to appreciate the sincerity of the team's commitment and their hard work.
Hearing the passion in Mr. Linzer's voice when he told me that they would continue to pursue all possible leads and would continue to reach out to other countries for their cooperation. That their goal was to uncover the truth and return Aeryn, was a feeling that is hard to explain.
I felt that my love, and concern for Aeryn was finally validated by the police. That Aeryn was no longer viewed as "less than" and that I was no longer expected to apologize for grieving the loss of my son.
To know that their goal is my goal, is a feeling that is hard to describe.
Joseph and I met the next day to go over the meeting and see if our thoughts or feelings had changed. The answer is no. We both believe that in the most unfortunate of situations, we are fortunate to have Mr. Linzer, Elisabeth Holzer and the rest of the team on our side. After years of not getting an appropriate response from the police, I feel we have the advocates that we should have had from day one.
Thank you Cold Case Team.
http://www.aeryngillern.com/Aeryn_Gillern/Home.html
at least with the (collaborative) work of the cold case team, things seem to be going pretty well.
Report
Aeryn Gillern missing person case
09/25/2017 at 10:01 PM
The ORF program "Thema Spezial" will be devoted to this case on Friday at 9:20 pm, among other things.
Topic Special is devoted to unsolved Austrian criminal cases in a total of 4 issues.


Report
Aeryn Gillern missing person case
09/25/2017 at 10:48 pm
Thanks for the hint @ S1984!
Subject special

September 29, 2017 21:20


Unsolved - mysterious criminal cases
Five percent of the murders in Austria are unsolved, some for decades. The show goes in four special editions on the trail of such criminal cases. Missing persons, who are often behind a violent crime, are also highlighted. THEMA Spezial talks to relatives and friends of the victims, who suffer enormously from being unable to close, and meets investigators who are trying to solve old cases with new methods. And hope for clues through the broadcast.
Source:
Will also be able to be seen online.
I'm really looking forward to it.
Report
Aeryn Gillern missing person case
October 31, 2017 at 1:32 am
Yesterday was the tenth anniversary of Aeryn's disappearance.
:(
I couldn't make out any vigils, maybe I was too early.
On the occasion of this I wanted to roughly retrace the assumed route in similarly bad weather that Aeryn took on October 29, 2007.
Here are a few impressions of the way, photographed with a potato, what it looks like:
The Kaiserbründl.
Aeryn is said to have stormed out of this door on the evening of October 29, 2007 - naked except for a towel.
Show original (2.7 MB)
Weihburggasse: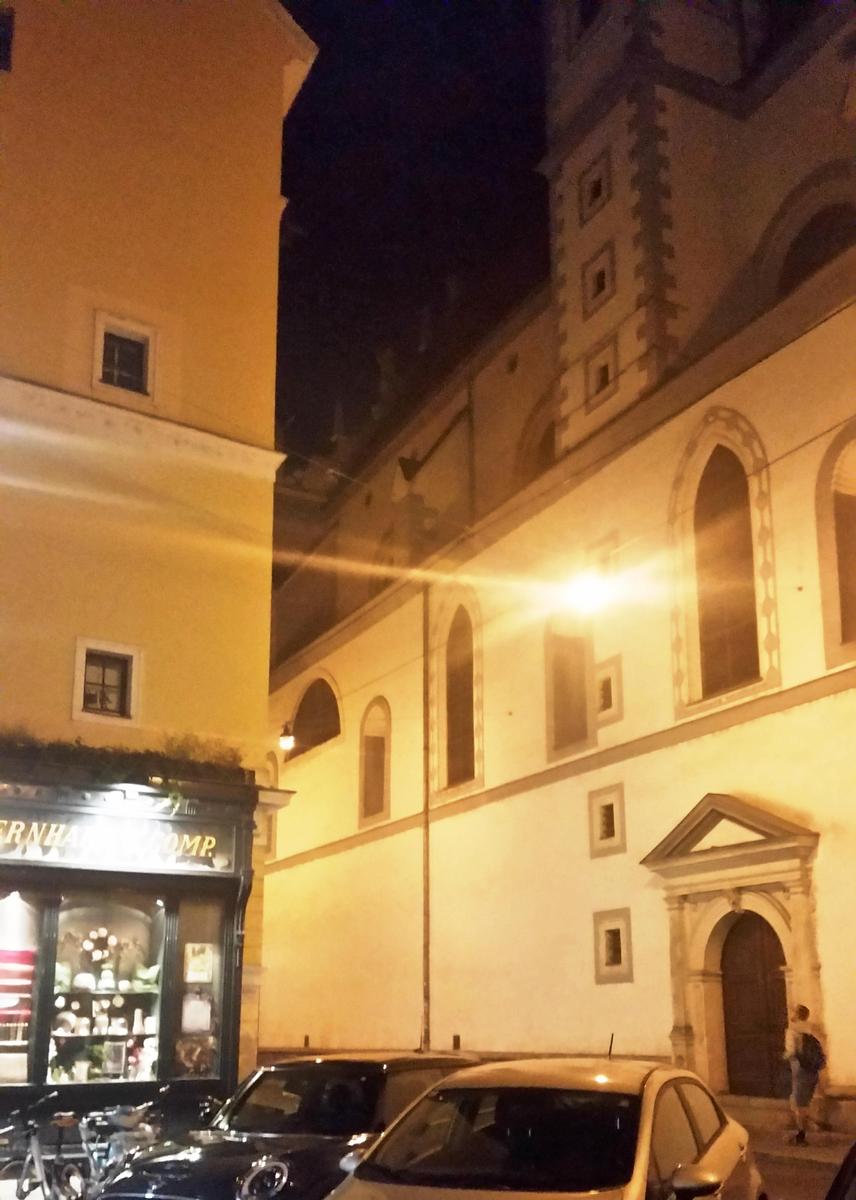 Show original (2.7 MB)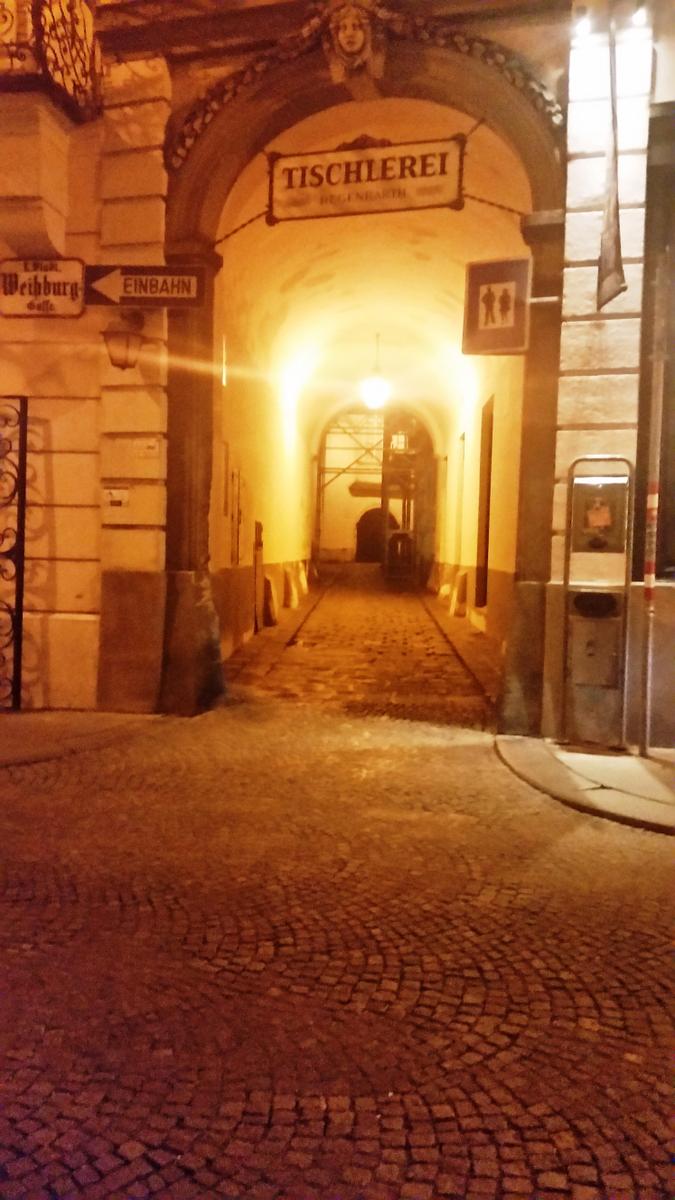 Show original (4.0 MB)
Franziskanerkirche forecourt (the "footprints in the snow" are said to have been seen here back then)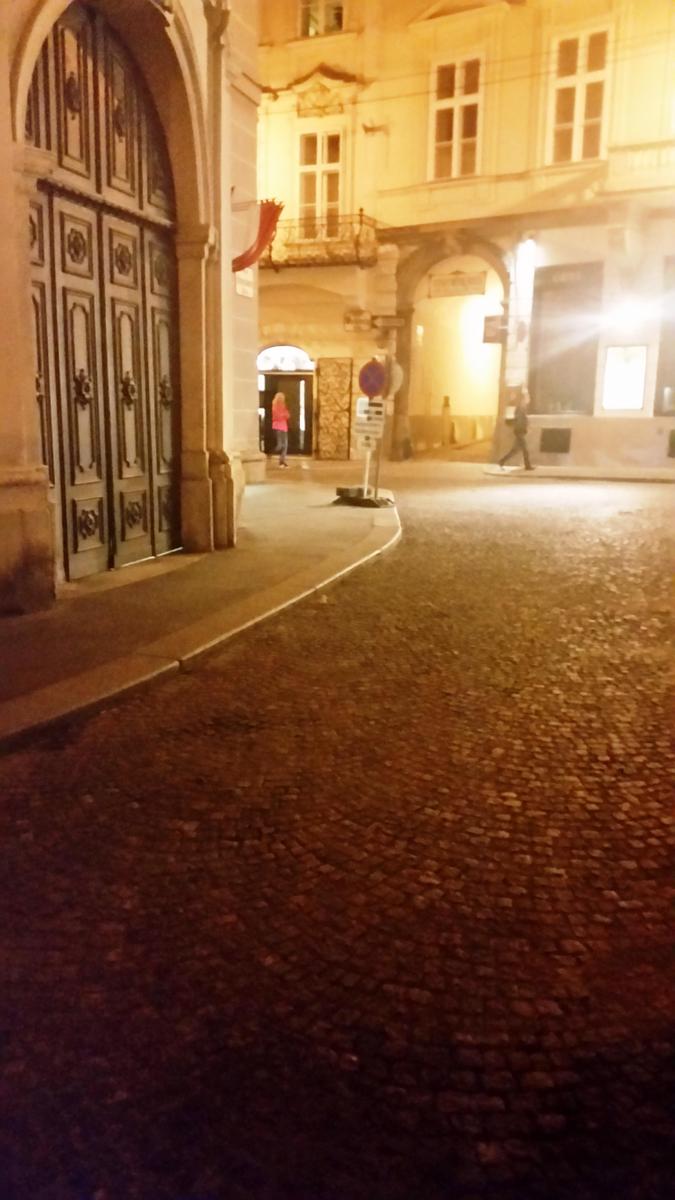 Show original (3.0 MB)
Somewhere around the Dominican Bastion, Aeryn, clad only in a towel, was seen by witnesses: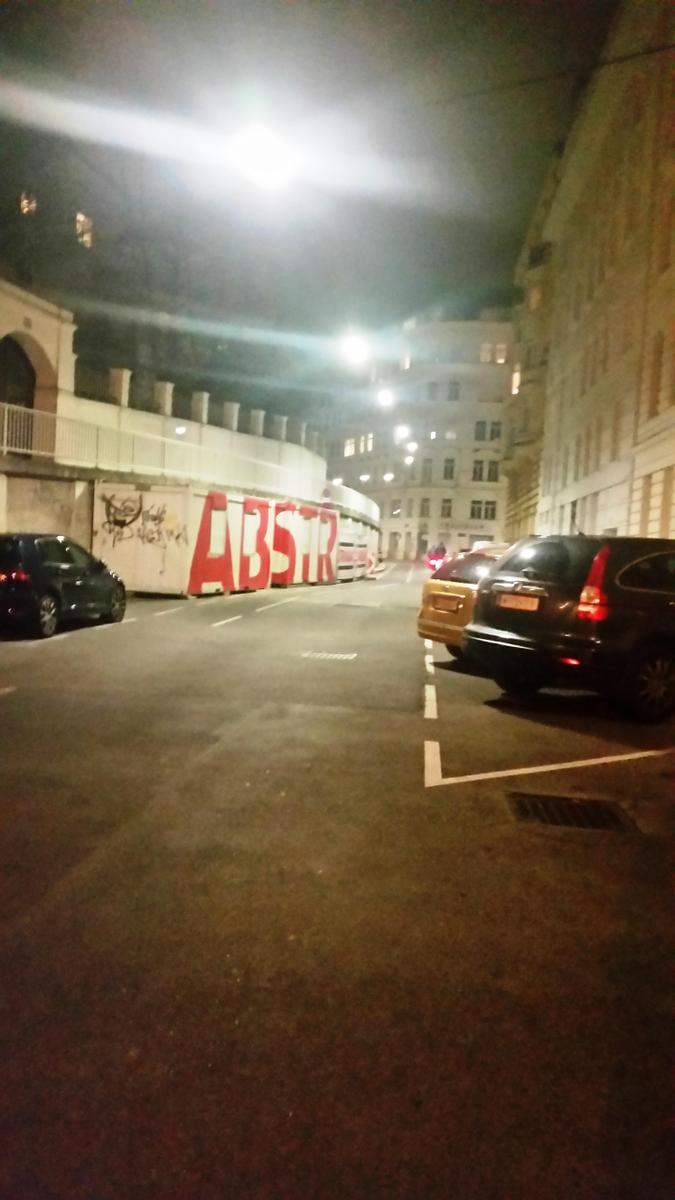 Show original (3.1 MB)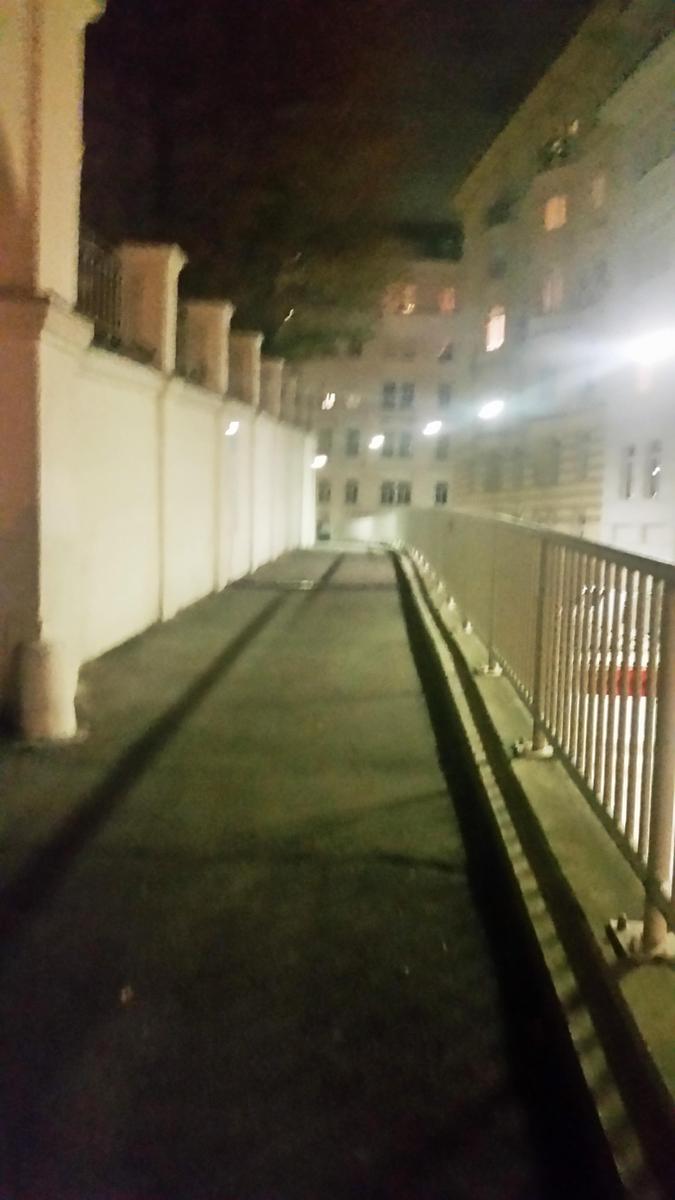 Show original (2.9 MB)
Exit to the Danube Canal (here Aeryn could have got into the water; in the picture on the right, closed "Hermanns Strandbar"):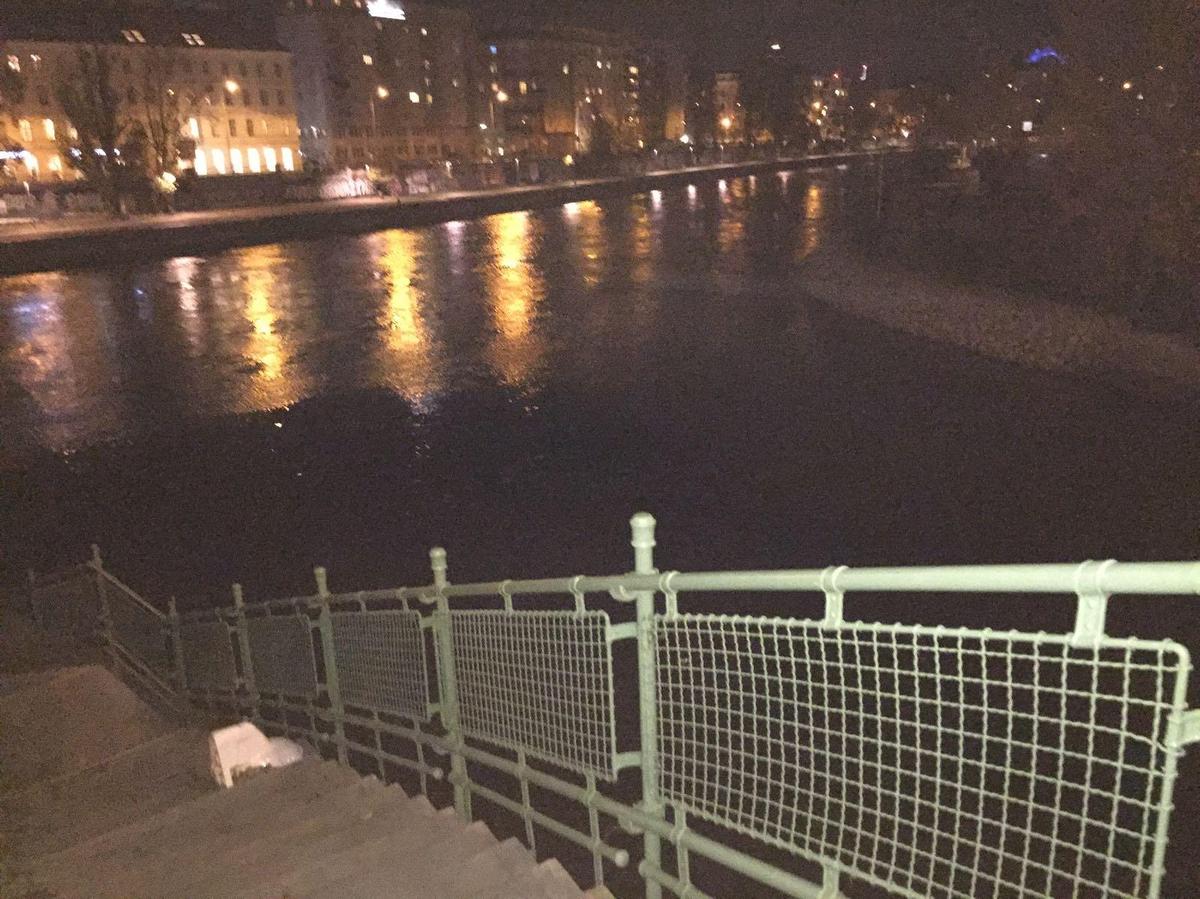 Show original (0.3 MB)
Show original (0.2 MB)
Danube Canal (here a fisherman who was in the Hermannpark area heard a "bald man drifting in the water calling for help and finally sinking"):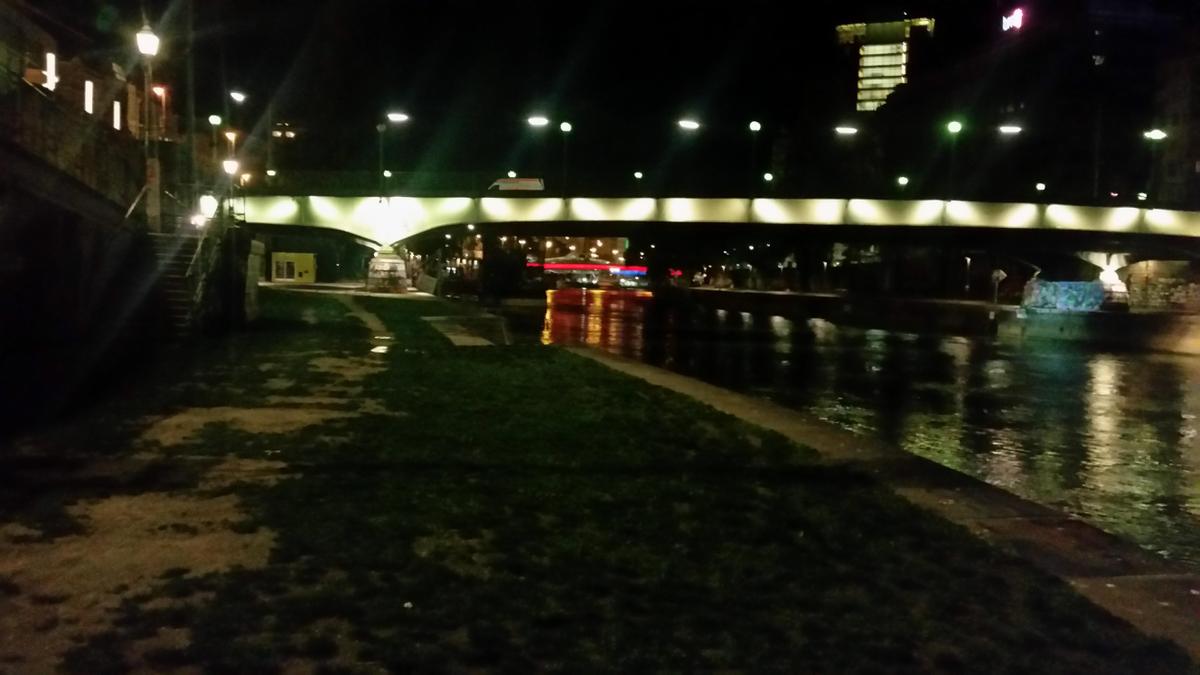 Show original (2.7 MB)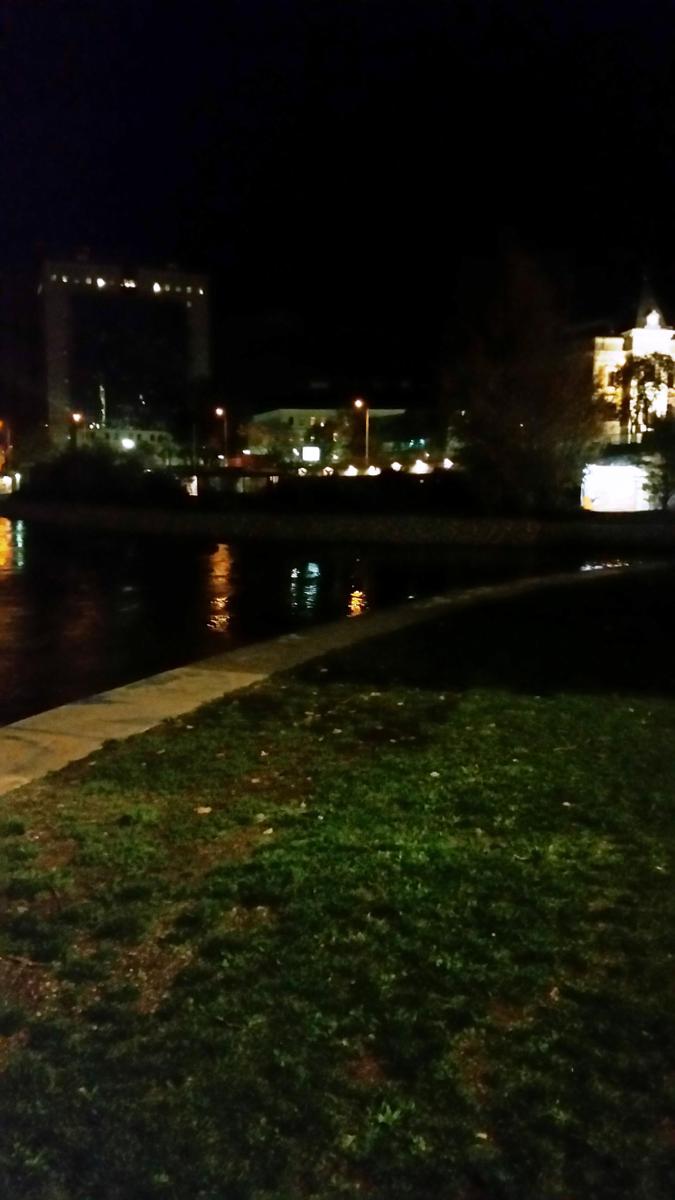 Show original (2.5 MB)
Report
Aeryn Gillern missing person case
10/31/2017 at 4:19 am
Thanks @Theheist, it helps a lot to imagine the locations.


Report
Aeryn Gillern missing person case
11/01/2017 at 10:45 p.m.
When you look at the pictures you have a strange feeling if you grew up in Vienna and live there. I drive around the first district so often and I often went to the beach bar when I was younger. At night, many people walk around the alleys of the first district, but it still happens from time to time that the alleys are also deserted. Especially between the sauna and the bastion there are many small alleys in between and especially at this time I cannot imagine that there are / were hardly any witnesses, because it was still a long way to the Franz-Josefs-Kai or to the Danube Canal. The few sightings make me wonder.


Report
Aeryn Gillern missing person case
11/02/2017 at 8:37 am
@ S1984
Thanks for pointing out the broadcast!

@Theheist
Thank you also for posting the photos.
It is actually so that some things can be better imagined.

What I'm interested in ... have you seen the show?
Was there any new knowledge for you? I mean for you personally.
I've looked at them too and I'm more confused than before.


Report
Aeryn Gillern missing person case
11/02/2017 at 5:46 pm
Can you no longer call up the program?
Would love to see her ...


Report
Aeryn Gillern missing person case
11/02/2017 at 5:47 pm
@temptiinq


Yes, I can hardly imagine that, after all, the 1st district is a very lively one.


Report
Aeryn Gillern missing person case
11/02/2017 at 6:30 p.m.
@ moodie0702

I think I remember that the show was available for 1 month.
I'm sorry!


Report
Aeryn Gillern missing person case
11/02/2017 at 7:28 pm
Thank you got the show and look at it later.


Report
Aeryn Gillern missing person case
November 5th, 2017 at 9:17 pm
I've now watched the show.
Very mysterious.
I think something happened in the sauna, but what? He was scared and ran away wearing only a towel.
However, I don't quite understand what happened after that. That he has been in the Danube for 10 years and that nothing of him has turned up, not even parts of him or bones, I cannot imagine.
The testimony sounds quite believable to me, but I don't really think that he disappeared in the Danube. I think it is a mistake.
Has his mother ever written here?


Report
Aeryn Gillern missing person case
October 15, 2018 at 11:57 pm
I got to know AG personally two / three times.
The first meeting after the appearance of the Xtra where Aeryn was pictured as Mister Gay.
At that time he gathered up all the copies of the magazine and stormed out of the restaurant (allegedly he is said to have done that in all of the restaurants).

Why do you take part in a Mister Gay election and when the winning photo is published, do you try to collect all copies?
Usually you are proud to have won!

In fact, Aeryn was mostly surrounded by older men.
Could it be possible that his friend was also his patron (which would not be reprehensible), but the friend finds out that Aeryn also has "other patrons" and he confronts Aeryn in the sauna -> dispute -> fleeing the sauna?

I definitely rule out suicide, more likely an accident (but why doesn't the corpse appear?) Or go to the Franciscans!


Report
Aeryn Gillern missing person case
October 15, 2018 at 11:58 pm
Report
Aeryn Gillern missing person case
October 16, 2018 at 10:46 am
the thesis with the Franciscans is I know the monastery and I know that


Report