This is how you save energy outside of your home
Save energy: With these tips you can increase the energy efficiency of your home
Published on 13-12-2018, by Sina Warncke
Around 15 percent of German CO2 emissions are caused by private households. In particular, the energy used for heating, hot water and electricity for residential purposes makes up a large proportion of this. When it comes to living, a lot of energy can be saved and energy efficiency increased if the property is designed accordingly from the start. Legislators recognized the potential for saving energy in buildings a long time ago and, with the legal requirements, are setting the framework for saving energy.
As early as 1977, the first important step was taken with the Thermal Insulation Ordinance in order to reduce the energy requirements of buildings. In 2016, the federal government passed the Climate Protection Plan 2050. Accordingly, greenhouse gas emissions in the Federal Republic are to continue to decrease by 2030 and to become largely greenhouse gas-neutral by 2050. As a builder and property owner, one can contribute to achieving these goals with forward-looking planning of the house. In the following we present the most important aspects for increasing energy efficiency.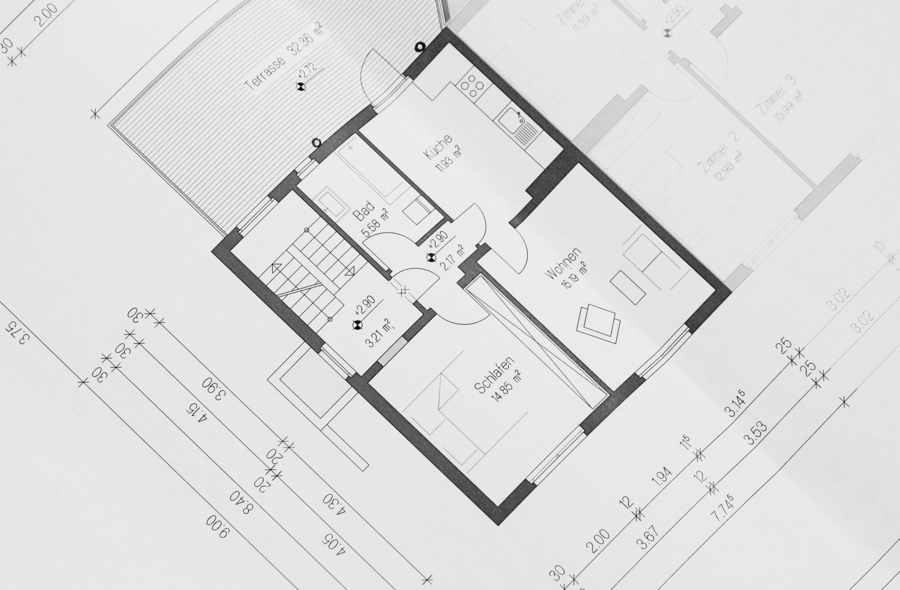 Select the plot and location with foresight
The location of the entire property plays an important role here. If the house is in the shade of trees or tall neighboring houses, the sun cannot be used to a sufficient extent. As long as the building is free, the windows face south and are particularly large, the solar heat can be optimally used.
The rooms that require a little less heating should be on the north side of the house. This includes, for example, the bedroom and a pantry or storage room. In general, the windows should also be as large as possible here so that they can better capture the heat of the sun. For example, you also have the option of using transparent thermal insulation in order to gain solar gain.
The right house shape
The more wall surface there is on a building, the more energy in the form of heat is lost. For higher energy efficiency, make sure that the building is built as compactly as possible. Here you can not only save energy in the form of heat, but also material for high-quality thermal insulation. You should also refrain from building a very angled house and instead rely on a more box-shaped building shape. Extensions also reduce the energy balance of your house.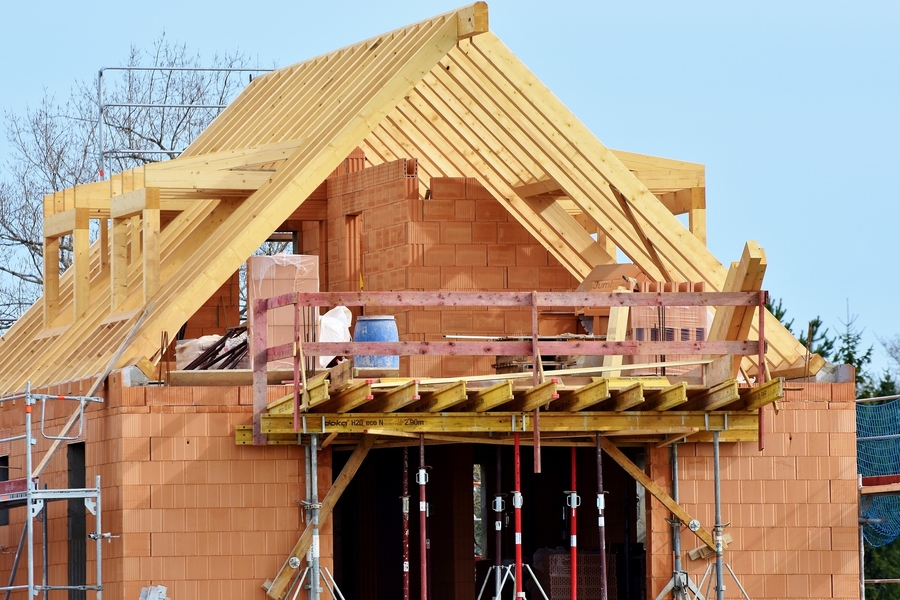 Thermal insulation as an important factor
It is not without reason that building with adequate thermal insulation is standard today. However, it is entirely up to you to decide in advance on a specific form of thermal insulation. Ecological thermal insulation is particularly suitable here, as the materials used are harmless to health and consist of renewable raw materials. Products such as flax, hemp, meadow grass and sheep's wool have proven to be suitable.
Alternative heating techniques are the means of choice
Whether you decide to use the sun or a heat pump for heating, for example, is up to you. All common methods have advantages and disadvantages. However, you should calculate the prices for the purchase and installation as well as the expected running costs in advance. In general, you save the most with the so-called "green technology". Variants that belong in this category not only heat the building, but also provide hot water. In this way, the energy is used twice, thereby saving energy efficiently.
Correct aeration and ventilation
Your house should have a building envelope that is as airtight as possible. Which component can be used most efficiently has to be decided individually. In general, airtight construction is a good way to keep the living climate healthy for as long as possible. This is because an inner shell prevents moisture from getting into the building fabric. A lot of energy can also be saved with the help of ventilation with heat recovery. Suitable systems ensure that the heat is evenly distributed throughout the house and that stale air is extracted at the same time.
This avoids thermal bridges
Thermal bridges not only waste valuable energy, they also increase the risk of mold forming within your own four walls. If you know which components have to be particularly well insulated in order to avoid the dreaded thermal bridges, you can take precautions as early as the house construction phase. Canopies, terraces, roller shutter boxes, wall soles and radiator niches in particular can ensure that moisture collects and condenses. In general, mold can develop and heat can escape in any particularly narrow and poorly insulated corner.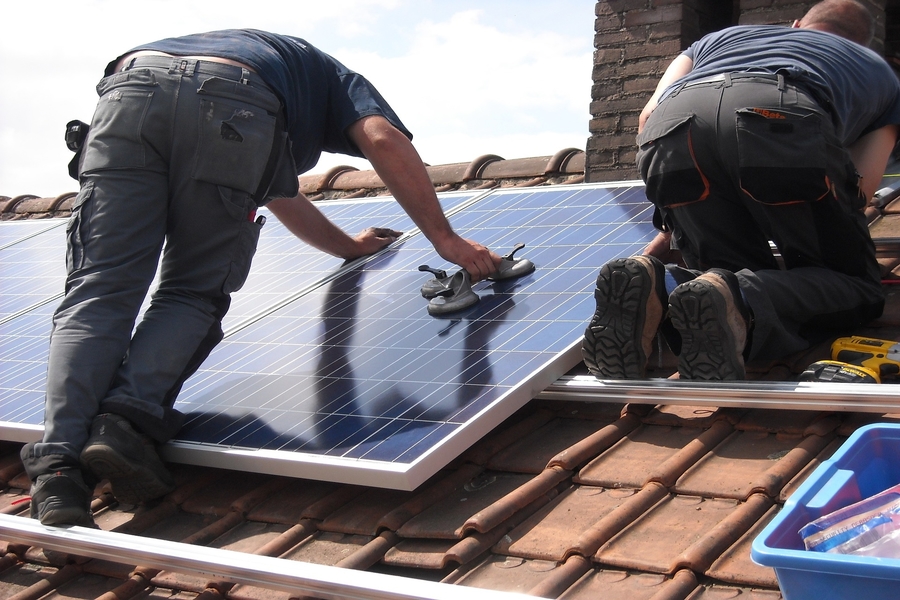 Generate electricity yourself with these means
Today, so-called self-produced green electricity is on everyone's lips - and not without reason! By generating electricity yourself, you not only make yourself independent of the large electricity suppliers, but you also save money in the long term. You have the choice between generation using solar energy or using a so-called combined heat and power unit. Small wind turbines are also increasingly being used by private households. Which method is the method of choice depends primarily on the conditions of your property and the house to be built. In addition, you should calculate exactly in advance which is the most efficient method, both in the medium and long term. A comparison of electricity prices from different providers is recommended in this case, as the prices of the offers can differ greatly from one another.
Conclusion
There are numerous ways to work towards the highest possible energy efficiency when building a house. If you keep an eye on these, you can look forward to lower energy costs in the long term and do your part to preserve our planet.
Sina Warncke

It is very important for my team and me to inform you reliably and independently about developments and innovations on the German and international market. I am particularly interested in news relating to sustainability, environmental protection and energy policy. To keep you up-to-date with the latest developments, my team regularly publishes informative articles and analyzes on our website, blog and social media channels. We are happy to be in personal contact with you and answer all your questions about changing provider by phone, email or Whatsapp.